Senior Care in Laurens SC
If your aging parent is like the vast majority of people throughout the United States, they enjoy a cup or two, or even a few, of coffee each day. In fact, studies show that at least 83 percent of the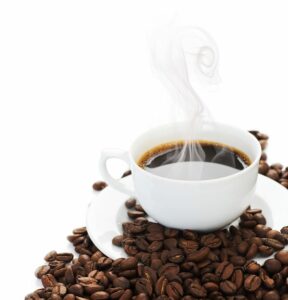 adults throughout the country drink coffee, making it the world's leader in consumption of this rich beverage. The average person enjoys about three cups each day.
But how does drinking coffee impact your parent's health? For years people were encouraged to stop drinking coffee for health reasons and many people who proclaim themselves to be "health conscious" shun the beverage believing that it causes damage to their body. Recent research, however, shows that indulging in this favorite drink daily can actually help to protect your aging parent's health throughout their later years.
Some of the potential health benefits associated with drinking coffee include:
Higher energy. Probably the best-known effect of coffee and the reason that many people drink it is the caffeine. This substance gets into the bloodstream and causes changes within the brain, including blocking Adenosine, an inhibitory neurotransmitter. This allows other neurotransmitters to increase, firing more neurons and increasing energy and alertness
Sharper brain response. The caffeine in a couple of cups of coffee is not just beneficial in helping your parent to have the energy to get up and be active. It is also shown to promote better cognitive functioning including memory, decision making, judgement, and recall
Increased metabolic rate. If your parent has been trying to shed a few pounds, bumping up their coffee intake might help. Studies have shown that caffeine actually boost the metabolic rate. This 3 to 11 percent increase can have a significant effect on fat burning, helping to increase energy and shed pounds
Vital nutrients. When your parent drinks their daily coffee they are getting more than just caffeine. In fact, a single cup provides a valuable range of nutrients including 11 percent of the RDA of riboflavin, 3 percent of the RDA of manganese and potassium, 6 percent of the RDA of pantothenic acid, and 2 percent of the RDA of niacin and magnesium
Protection against dementia. Worries about Alzheimer's disease and other forms of dementia are common among caregivers. If your parent enjoys coffee, take heart. Studies have shown that consuming several cups a day reduce the risk of developing this disease. In fact, coffee drinkers over the age of 64 have up to a 65 percent reduced risk of developing dementia than those who do not drink coffee.
One of the best decisions that you can make for your elderly parent's health is starting a senior care arrangement for them. Hiring a senior home care services provider is a way to extend the level of care and assistance that you offer them and ensure that their individual needs and challenges are met each day in the way that is right for them. This can include helping them to understand their nutritional needs and assisting them in meeting those needs in delicious, accessible ways that take into consideration their personal tastes, cooking techniques, and any restrictions put forth for them by their doctor. This can help them to protect their body and live a higher quality of life as they age in place.
If you or an aging loved one are considering hiring
 senior care in Laurens, SC

, contact Heart of the Carolinas Home Care at 864-991-3116.  Providing Home Care Services in Greenville, Simpsonville, Greer, Anderson, Spartanburg, Mauldin, Seneca, Laurens, Charleston, Columbia and the surrounding areas.

Sources:

https://authoritynutrition.com/top-13-evidence-based-health-benefits-of-coffee/

http://www.usatoday.com/story/money/business/2013/04/09/coffee-mania/2069335/
Edward Harrison founded the Heart of the Carolinas Homecare in 2007 when he saw there was a need for caregivers that provide non-medical home care services, at a price that most people could afford. It was standard in the industry to require hourly minimums and it was common to be assigned a caregiver, not matched with one based on your individual personal needs. Edward understood that to make a successful relationship between caregiver and client, skills were not enough, personality and compatibility plays as much a role as do skills.
Google
Latest posts by Edward Harrison (see all)