Senior Care in Laurens SC
Irritable Bowel Syndrome, or IBS, is a chronic medical condition that is faced by many Americans today.  Though it is quite common and affects about 10-15% of people worldwide, it isn't always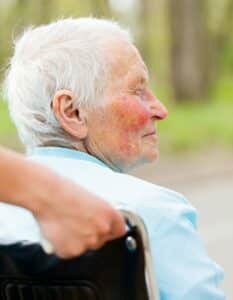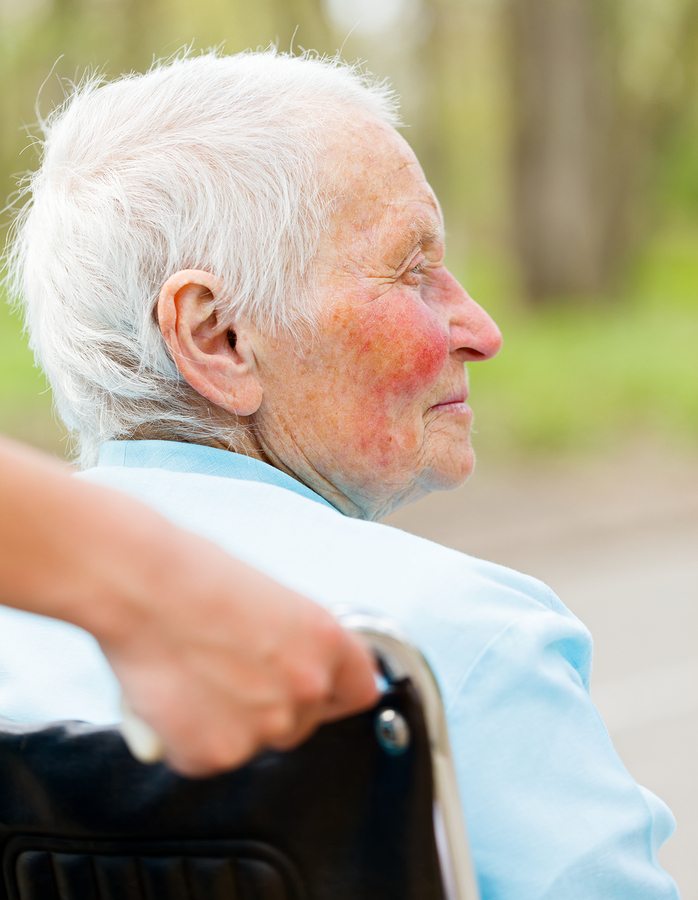 talked about enough.  Because of this, many sufferers of IBS may not even know they have it and those who do know they have it may not always know how to properly manage it.  To increase awareness about this chronic medical condition, April is observed by the nation as Irritable Bowel Syndrome Awareness Month.  If your senior loved one is affected by IBS, read on for some more information about this condition and ways you can help them manage their IBS so that they can have better quality of life.
What is IBS?
IBS is a gastrointestinal disorder that causes intestinal disturbances such as bloating, abdominal pain, diarrhea, and/or constipation.  It is not completely understood what causes IBS, but genetics and family history may be a factor.  It also seems as though there is a connection between disturbances in the communication between the brain and the gut and IBS.  These disturbances include chronic stress, intestinal infections, and genetic factors.
How is IBS treated and managed?
If your senior loved one is diagnosed with IBS, their doctor will suggest treatment options that are likely to work best for them and their health.  There are many ways to treat and manage IBS, though there is no known cure.  Your loved one's doctor may suggest a combination of these treatments and management strategies instead of just one:
Lifestyle changes are usually the first things to try when it comes to treating and managing IBS.  These lifestyle changes include changing the diet and reducing emotional stress.  These natural treatments have shown to keep IBS symptoms at bay in many cases.
Medications are usually only prescribed once lifestyle changes have been shown not to be totally effective.  Doctors will typically recommend that the medicines be used in addition to making healthy lifestyle changes such as reducing stress.  Doctors prescribe various medications for IBS depending on the type of IBS a patient has, such as laxatives or anti-diarrhea medications.
Antibiotics and probiotics may be used to help restore the balance between the "good" bacteria and the "bad" bacteria in the gut.  When gut bacteria is not balanced, it can lead to IBS symptoms.
Counseling or therapy is another treatment that is sometimes recommended for IBS.  Counseling or therapy can help a patient to find ways to reduce stress, manage pain, and relax.
If you or an aging loved one are considering hiring senior care near Laurens, SC, contact Heart of the Carolinas Home Care at 864-991-3116. Providing Home Care Services in Greenville, Simpsonville, Greer, Anderson, Spartanburg, Mauldin, Seneca, Laurens, Charleston, Columbia and the surrounding areas.
Source:  http://www.aboutibs.org/site/living-with-ibs/ibs-awareness-month/
Edward Harrison founded the Heart of the Carolinas Homecare in 2007 when he saw there was a need for caregivers that provide non-medical home care services, at a price that most people could afford. It was standard in the industry to require hourly minimums and it was common to be assigned a caregiver, not matched with one based on your individual personal needs. Edward understood that to make a successful relationship between caregiver and client, skills were not enough, personality and compatibility plays as much a role as do skills.
Google
Latest posts by Edward Harrison (see all)