Greer, SC – Elderly Care: Knowing the Signs and Symptoms of A Stroke
For 83 year-old Marie, the stroke came early on a weekday morning.  After looking in the mirror, she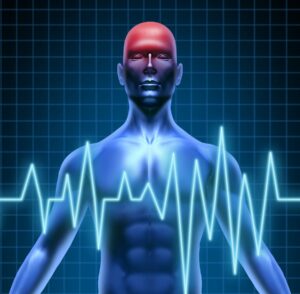 discovered one side of her face was drooping.  She suspected she was having a stroke.  She made the call to her son who lives close by to take her to the hospital instead of calling 911, another potentially fatal mistake.
She had suffered a mini-stroke, also known as a transient ischemic attack.  Had she not sought help in a timely manner, it could have been fatal.  Today, five months after the attack, she is living on her own and walking without the use of a cane.
Strokes are the 4th leading cause of deaths in the United States today, and they can happen quickly in the elderly.  Caused most often by a blood clot, the brain is then deprived of the oxygen it needs to function.  Without quick and early intervention, cell death in the brain can occur.
Act FAST
F – Facial weakness:  Drooping facial features or partial paralysis.  Often occurs on one side of the face and is a critical sign of the beginnings of a stroke.
 A – Arms:  If you suspect a loved one is having a stroke, ask them to raise both arms.  Then ask him or her to keep them raised for an extended period of time.  If he or she has difficulty in doing this, it may be a sign of a stroke.
S – Speech:  If speech is slurred, or your loved one has trouble pronouncing words, it could mean the start of a stroke.
T – Time:  When a loved one is experiencing a stroke, time is of the essence.  A quick response can make all of the difference between a lifetime of difficulty and disability or a full recovery.
Memorize this FAST acronym, and make sure all of your family members do it as well.  It could just save a life.
If you or an aging loved one are considering hiring elderly care services near Greer, SC, contact Heart of the Carolinas Home Care at 864-991-3116.
Providing Home Care Services in Greenville, Simpsonville, Greer, Anderson, Spartanburg, Mauldin, Seneca, Laurens,Charleston, Columbia and the surrounding areas.
Latest posts by Edward Harrison
(see all)