Senior Care in Seneca SC
While it is certainly true that not every reader will enjoy every book on this list the hope is that every reader will enjoy some of these books. Books can be companions, give seniors a laugh, maybe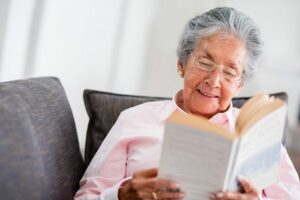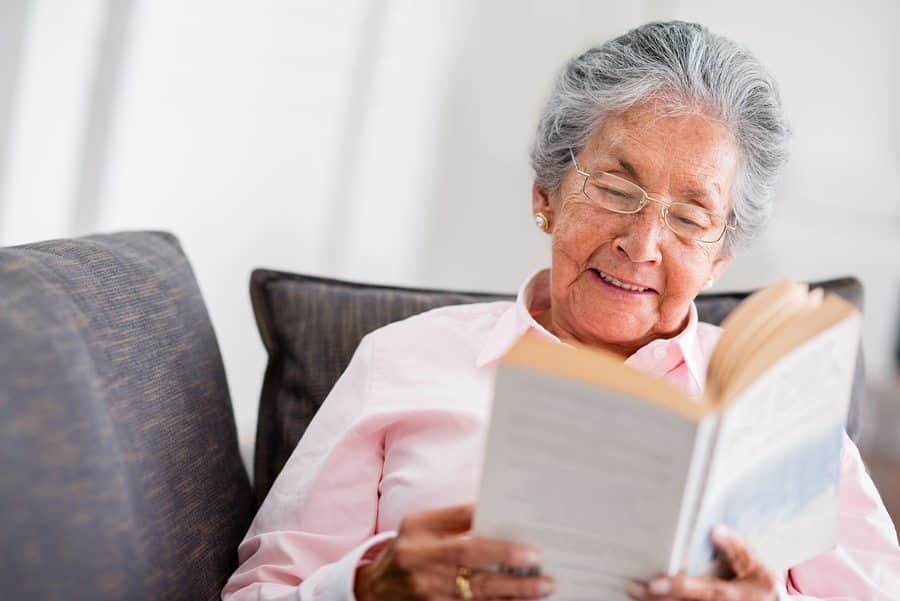 force out a tear, and give them an escape. Whether the story is romantic, thrilling, mysterious, funny, or just an eagle-eye view of life it can give a different perspective and hopefully keep their mind sharp.
Especially with books on tape and digital borrowing abilities, the fact is that your senior could potentially stay home and have access to the entire world.
Here are a few different suggestions from different types of literature:
From the Short Story Genre, any of the Chicken Soup for the Soul collections. These short stories are wonderful for seniors and anyone else. They are, generally speaking, positive and uplifting stories of overcoming, reaching, and accomplishing things. Because each story is written by a different author, they all have a unique tone to them and your senior might enjoy the variety offered.
From the world of Mysteries, nothing beats an Agatha Christie story. However, if your senior is looking for something more contemporary, many of the works of John Grisham, James Patterson, and Janet Evanovich are very popular.
For History lovers, David McCullough's "The Wright Brothers" or Daniel James Brown's "The Boys in the Boat" are enjoyable and educational reads.
For the Young at Heart readers, there are some very enjoyable series that can serve as not only great reads but conversation starters with the younger generation. Try J.K. Rowling's "Harry Potter" series and then have the grandkids over to watch the movies with you. You can do the same with Rick Riordan's "Percy Jackson" series, although the movies are nowhere near as enjoyable.
For Laugh Out Loud Comedies, try Gordon Kirkland, Lois Kaufman, or the Queen of Comedy, Erma Bombeck.
For a great Spy story, check out Daniel Silva, Robert Harris, Clive Cussler, and John LeCarre.
For Romance, there are always Nora Roberts, Danielle Steele, and Jackie Collins.
If you or an aging loved one are considering hiring elder care services near Seneca, SC, contact Heart of the Carolinas Home Care at 864-991-3116.
Providing Home Care Services in Greenville, Simpsonville, Greer, Anderson, Spartanburg, Mauldin, Seneca, Laurens,Charleston, Columbia and the surrounding areas.
Latest posts by Edward Harrison
(see all)