Elderly Care in Mauldin SC
One of the primary goals of your elderly care efforts for your aging parent is to make sure that they live the highest quality of life possible. This means ensuring that they are safe, comfortable, and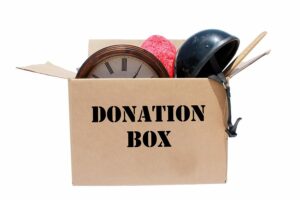 healthy in their surroundings, and that they are able to get the most function and benefit out of those surroundings. There may come a time in the course of your care experience that you realize that they are no longer fulfilling this goal in their home and that it may be time for them to downsize. The point of downsizing is to transition your parent into a smaller home that is more accessible, and to streamline their belongings so that their life is less stressful and more beneficial.
This can be a daunting decision to make. You know that you want to do what is best for your loved one, but at the same time you also want to keep them happy. Many seniors live in homes that they have lived in for decades and where they shared their lives with their partners and other loved ones. The thought of leaving that home, no matter how beneficial the prospect, can be disheartening. This is why it is important to not take this decision lightly. Instead, look at the situation clearly and honestly so that you are able to make the decision that is right for your parent's future health, wellbeing, and quality of life.
Some signs that it might be time for your aging parent to downsize include:
Greater physical challenges. Physical challenges such as mobility problems, balance problems, and physical illness can pose many dangers to your parent. This is especially true if they live in a large or complex home that is difficult to care for. If your parent has been showing signs of greater limitations or has recently been diagnosed with a particular problem, it is essential that you consider whether transitioning into a smaller home may be beneficial. You may also want to pay close attention to signs of injury that could indicate that your parent is having trouble with their physical challenges.
Not using parts of their home. A home should be a place of comfort, safety, and happiness. This is somewhere where your parent feels comfortable and should be able to enjoy all of the space and features. If your parent has stopped using features of the home, such as the upper or lower floors, decks, balconies, or specific rooms, it might be time to move on to a smaller, more compact home. Downsizing can provide your parent with a space that is more accessible and has features that they will actually be able to enjoy. Not only is this more financially wise, but it can also make a strong impact on your parent's emotional wellbeing as well.
Asking for more help. While there is nothing wrong with your parent asking for help, a sudden increase in their requests could indicate that they are having more trouble than you might suspect. A parent that has previously valued handling tasks on their own who begins insisting that you or their elderly health care services provider do these tasks, or who attempts the tasks but is not able to fulfill them properly, could be a sign that the home surroundings are just too overwhelming.
Excessive belongings. Many seniors respond to stress and anxiety by acquiring massive amounts of belongings. This hoarding behavior can create a dangerous situation within the home, and can have a negative impact on your parent's mental and emotional health. Be aware of issues such as large amounts of clutter, piles of newspapers or magazines, or boxes filling closets and unused rooms. Downsizing can not only get rid of these belongings, but can also help to ease stress and anxiety that contributes to these hoarding behaviors.
If you or an aging loved one are considering hiring 

elderly care near Mauldin, SC,

contact Heart of the Carolinas Home Care at 864-991-3116.
Providing Home Care Services in Greenville, Simpsonville, Greer, Anderson, Spartanburg, Mauldin, Seneca, Laurens, Charleston, Columbia and the surrounding areas.
Edward Harrison founded the Heart of the Carolinas Homecare in 2007 when he saw there was a need for caregivers that provide non-medical home care services, at a price that most people could afford. It was standard in the industry to require hourly minimums and it was common to be assigned a caregiver, not matched with one based on your individual personal needs. Edward understood that to make a successful relationship between caregiver and client, skills were not enough, personality and compatibility plays as much a role as do skills.
Google
Latest posts by Edward Harrison (see all)