Elder Care in Greenville, SC – Get the Skinny on Good and Bad Fats
Growing up in the time that your parents did, there weren't terms like trans-fat or saturated fat. These days it's a word almost synonymous with bad, and doctors are recommending that we cut down on these fats. There have been more cases of heart disease, obesity and stroke ever since Americans started regularly consuming more of these fats. It's very real when you notice that New York City and other local restaurants are banning the use of trans-fats in food across the country. Keeping these sneaky fats out of your parent's diet is harder than you might think and takes some sleuthing.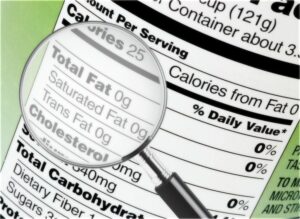 Once you know which fats are good and which to stay away from, you'll be able to help your senior parent with their fat choices, too. There are three types of fats, or fatty acids that you should know. These are saturated, poly- and mono-unsaturated, and trans-fats. Your goal is having the right amount of each of these for your senior's diet. If you need help with cooking and maintaining good health, hiring a professional, caregiver might be the right choice for you. Talk to your local elderly home care services about how they can help with meal preparation for your parent.
How to Navigate the World of Fats
The trans-fats and saturated fats are known to raise the bad type of cholesterol in your blood, which can lead to heart problems. You want to look for unsaturated fats that promote the good cholesterol your body needs. When you consume more of these fats, you have a significantly lower risk of strokes and heart attacks. This is especially important for your aging mother or father.
Make sure you read every food label on the back of packages you buy. If you or your parent needs glasses or a magnifying glass, don't be embarrassed to bring it! This label will tell you how many grams of fat are in the food, as well as which fats make up that amount. Stay away from anything that has more than 20% of the Daily Value, because that's too high, even for good fats. Look at how much the serving size is too, because it's likely smaller than the amount you'll eat in one sitting, depending on the type of food.
If you see any foods with a label mentioning "partially" non-hydrogenated, then that means there will still be small amounts of trans-fats. Companies do add some hydrogen to margarines and other products to improve the shelf life.
Most vegetable shortenings, margarine, cookies, crackers and other snack foods and baked goods with have hydrogenated fats. These are not good for your senior's health.
If you need oil to cook food with, then choose natural fats like extra virgin olive oil or unrefined coconut oil.
If you or an aging loved one are considering hiring elder care services near Greenville SC, contact Heart of the Carolinas Home Care at 864-991-3116.
Providing Home Care Services in Greenville, Simpsonville, Greer, Anderson, Spartanburg, Mauldin, Seneca, Laurens,Charleston, Columbia and the surrounding areas.
Latest posts by Edward Harrison
(see all)