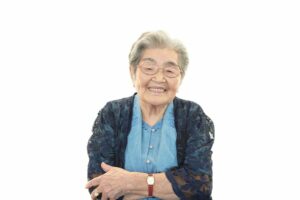 5 Quotes to Live by as a Caregiver
Sometimes, it's the little things that can help us get through the day. When you're a caregiver, there will certainly be times when you don't feel as though you can go on, that you want to just pack it in and give up.
However, it's during these moments when it's so important to press on and believe that what you are doing is not only noble, it's invaluable to the elderly individual who requires the care and to his or her family as well.
Reading something inspiring, especially quotes, can have a tremendous impact on our emotional health and well-being. Sometimes it's a quote that gets us motivated to push through the tough times, to know that we aren't alone, that we aren't the only ones who are feeling, or have felt, the way that we feel at that moment.
Below are 5 quotes that you should consider as a motto to live by when providing home care to an elderly individual, whether it's someone in your family or a complete stranger. Post any of these quotes where you will see them daily and you will notice something improving in your ability to handle adversity, but also in the quality of care that you provide.
"Some days there won't be a song in your heart. Sing anyway." –Emory Austin.
You may not feel as though you're making a difference, but you are. You need to believe in that and keep doing what you're doing.
"Happiness is an attitude. We either make ourselves miserable, or happy and strong. The amount of work is the same." –Francesca Reigler
You can either choose to be happy with the work you're doing or miserable. The choice is simple, really, and if you choose to be miserable as a caregiver, it's not going to make your work any easier or harder.
"Be determined to handle any challenge in a way that will make you grow." –Les Brown
Everything we do is another opportunity to learn and grow. Make those moments count when providing home care.
"If you can't change your fate, change your attitude." –Amy Tan
This pretty much sums of up, doesn't it? If you can't change what's happening in your life, just view it from a completely different lens.
"When you can think of yesterday without regret and tomorrow without fear, you are near contentment." –Anonymous
Live without regrets and don't be afraid of what tomorrow will bring; it will come regardless of what you do. As a caregiver, every moment you have should be cherished for what it offers you, and for what you offer the person in need.
If you or an aging loved one are considering an in-home caregiver, contact Heart of the Carolinass Home Care at 864-991-3116. Providing Home Care Services in Greenville, Simpsonville, Greer, Anderson, Spartanburg, Mauldin, Seneca, Laurens,Charleston, Columbia and the surrounding areas.
Latest posts by Edward Harrison
(see all)